Critical Infrastructure Protection
Great experience in physical and logical security system implementation to protect infrastructures
Security
Critical Infrastructure Protection
In our line of business of Protection of Critical Infrastructures is where is most put into practice the ability of integration of Amper Systems. Except in the cases of newly constructed buildings, critical infrastructures are common.
Adjustment Projects of this infrastructures to the new guidelines incorporate old systems that are necessary to integrate with much more modern technology.
Amper experience in system integration is key to guarantee the success of this kind of Project.
Protection
Open Industrial Environments
In open Industrial environments like oil refineries, processing plants and wind farms even the delimitation of the perimeter and the the area to protect can become challenging. Previous research combined with the experience of Amper, assure a wholesome protection answer, that covers all critical elements needed without neglecting the surveillance of the less critical areas. Not all possible elements will be necessary, but the integration of all the elements needed to guarantee coherence of the security system will be.
Amper has developed the necessary components to integrate different security elements within AppVision together with their own communication products.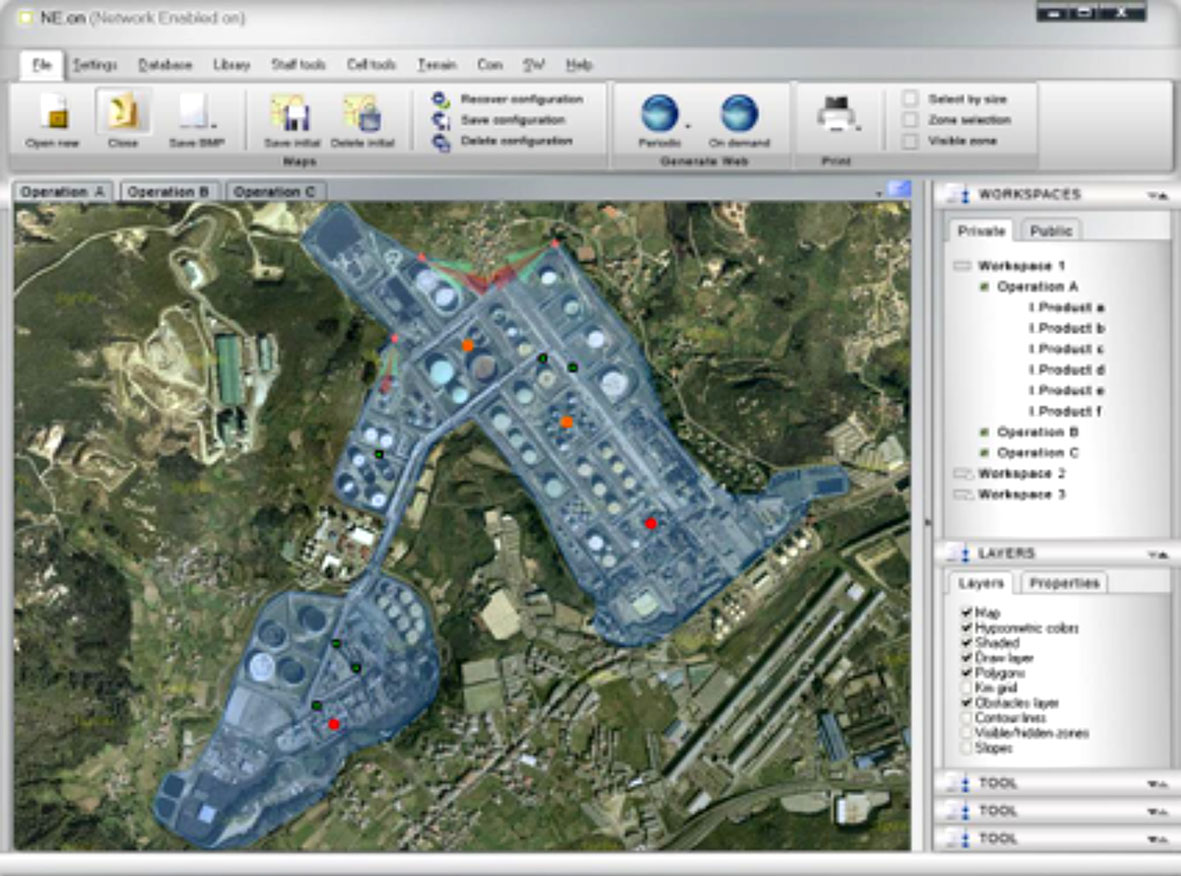 Protection
Penitentiaries
When protection is needed against external and internal threats, the security environment becomes extremely complex. From perimeter sensors based in microphonic cables, to managing Access to security areas through locks controlled by various biometric recognision methods, Amper possesses all the necessary integrations to provide a key in hand solution of all the technological components in a prison, including the juxtaposition of detections of different elements, i.e: to rectify via video intelligence the false positives of a microphonic alert.
An airport can look like only one infrastructure, but in reality it is the union of many. There are services for the big public, there are internal services for the performance and maintenance of the premises and there are airport management services in all their complexity. The different operational areas within the airport have different uses and needs and different protection needs.
Amper supplies with the integration of all the security solutions from videosurveillance of landstrips passing through the loudspeaker system in the big public areas.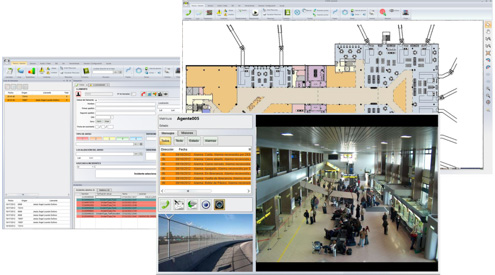 Protection
Big infrastructures for public use
In big public spaces like football stadiums or shopping centers it is key to integrate the general cartography to see the full picture and the plan to manage the technical information.
Amper includes in a single management unit the control of all video matrices (indoors and outdoors), together with a help system to make decisions that speeds the management and the possibility to trigger automatic sequences that stablish controls over the system when certain incidents happen.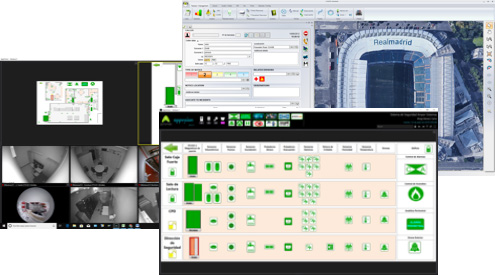 WOULD YOU LIKE MORE INFORMATION ?
You can request more information and we will be delighted to help you with everything you need

We facilitate the market transformation towards business models with industrial and technological solutions, betting for markets with a high growing potential.

Amper S.A. c/Virgilio 2 (Bldg.4) Ciudad de la Imagen PC 28223, Pozuelo de Alarcón, Madrid. Tel: +34 91 724 30 00