Security Products
Identity and Certification
Amper provides identity and certification management services through Rubricall products and technologies
Rubricall ID allows the user to contribute and validate their identity document from their mobile device. Likewise, the commercial team may use it to authenticate the identity of customers who wish to register for a service or sign a contract. Our applications for smartphone and tablet use OCR and artificial intelligence technologies. In addition, they can read the NFC (Near Field Communication) chip if the document provides it.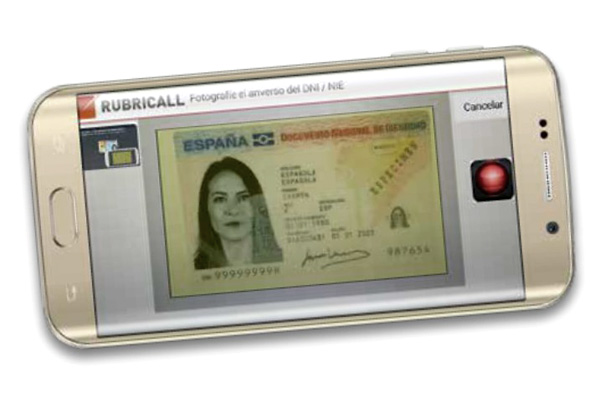 One of the most widespread services is the use of SMS signed by OTP key. It is one of the most secure, economical, agile, simple and effective methods of acceptance with what is known as "strong authentication" or "two-factor", based on the use of dynamic and temporary keys and, therefore, valid for single use: One Time Password (OTP).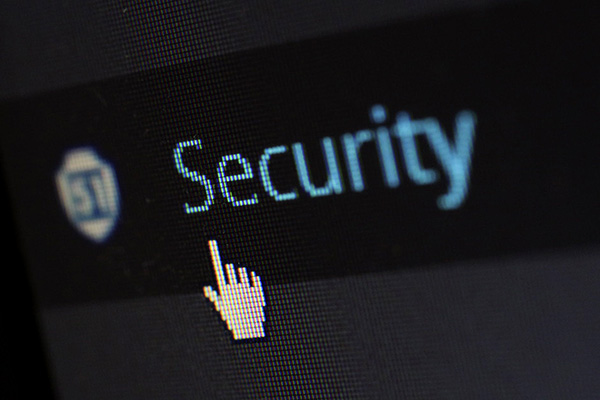 Signature and Biometric Recognition by Voice
Our voice signature technology facilitates a contract certification service through the combination of biometric and electronic evidence generated during the acceptance process through telephone calls and/or online customer registration processes.
Handwritten Signature Capture
Our technology allows a person to make their handwritten signature on a Smartphone or Tablet through an inductive or capacitive pointer. The device captures and records parameters and biometric variables such as the graph, pressure and speed between the different sections of the rubric.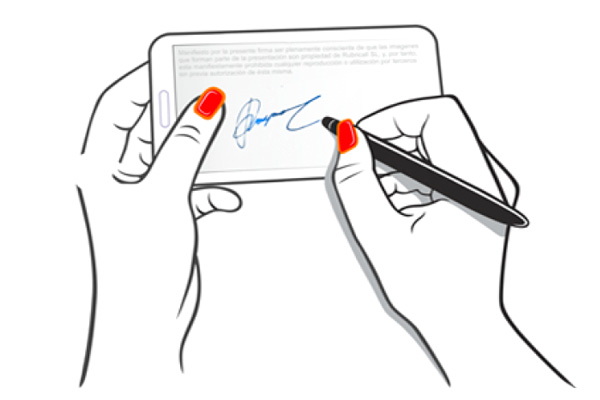 Biometric Image Recognition
Rubricall BOS (Browser Onboarding System) allows biometric and documentary identification (DNI, NIE or passport) through the webcam or the front camera of the smartphone or tablet. Our technology validates the authenticity of the document, extracts the data and compares the photograph of the document with the photo of the person that is being identified through the camera.
It also has anti-impersonation measures and generates a three-dimensional biometric facial analysis.
WOULD YOU LIKE MORE INFORMATION ?
You can request more information and we will be delighted to help you with everything you need

We facilitate the market transformation towards business models with industrial and technological solutions, betting for markets with a high growing potential.

Amper S.A. c/Virgilio 2 (Bldg.4) Ciudad de la Imagen PC 28223, Pozuelo de Alarcón, Madrid. Tel: +34 91 724 30 00