Emergency Products
Control Centers
Amper offers its customers the best products, with the most advanced technology for emergency management.
GEMYC Communications Integrator
Multicenter distributed Communications Integrator
GEMYC-D is Amper's multi-center distributed platform that integrates the organization's communication systems: radios, telephony and other systems.
Its main benefits are:
• It provides interoperability between different communication systems including voting networks and the integrated Amper PoC solution.
• Integrate technologies from any manufacturer with direct connection to node.
• It is developed on a distributed IP platform providing high availability, even at the level of gateways and scalability.
• Empty table effect with a tactile, agile and intuitive web application, based on icons.
• It has APIs for the integration of third parties.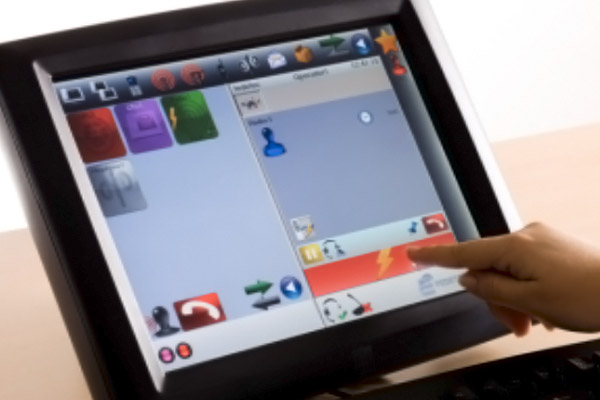 Gateway RoIP 4 radios with high availability
The E4R device is a RoIP gateway that allows remote access to 4 radios through the IP infrastructure. It has the highest availability due to its redundancy of CPU, power supply and network, occupying a space of 1U.
Its main benefits are:
• Compact solution for management of 4 remote radios, occupying 1U in 19 "format.
• Complements GEMYC-L and GEMYC-D solutions, integrating any type of radio including audio, signaling, and control over IP, RS-232 or USB.
• Includes RS-232, USB and IP radio control interfaces.
• High availability with local and remote control.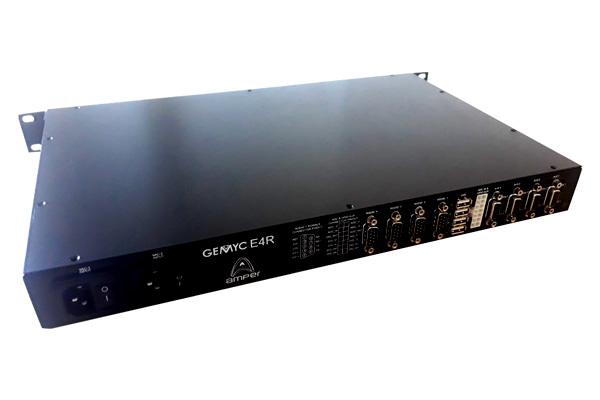 Emergency Management
Amper's multi-agency and distributed emergency management system.
The system's mission is to improve the decision-making process and reduce the response time of emergency bodies and services (police, health services and firefighters).
It manages the entire life cycle of incidents quickly and easily, from reception to dispatch and closing.
The system is based on six principles:
• Single Incident Management, with multiple agencies and areas of responsibility.
• Collaboration, through convergence of technologies and information sources.
• Effectiveness in resolving incidents in the shortest possible time.
• Usability to achieve efficient management through its web interface.
• Interoperability of all management and integration modules with GEMYC.
• High availability and scalability, based on redundancy in active-active.
COMET4 Communications Console
Embarked Rail Communications Console
COMET4 is the Amper on-board communications console that facilitates the audio communications of the railway driver with the command post, and both with the public address system, emergency shooters and train signage, using the PMR, TETRA radio networks and WiFi.
Its main features are:
• Modular architecture.
• Vandal-proof and ergonomic design.
• Touch screen or conventional solutions.
• Communications through two different radio systems with advanced functionalities.
• Integration with onboard systems.
• Emergency call and send status button.
• Record of incidents and coverage for audit.
• Maintenance and redundant modes based on WiFi.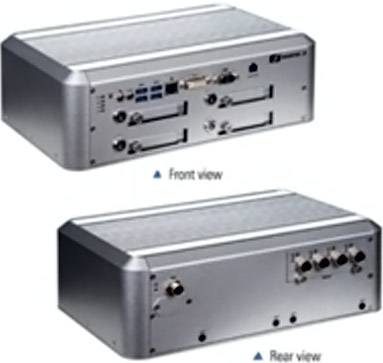 Vehicle Mobility Device
The MPR-V device is Amper's on-board equipment for mobility management, incorporating communications and telemetry functions.
The MPR-V device is a small-sized device for mobile units that intelligently manages the transmission of information on various communications networks (GSM/GPRS, TETRA, TETRAPOL, Satellite and WiFi), GPS and telemetry.
Its most important features are:
• Obtaining and sending the vehicle position, using high sensitivity GPS.
• Sensor and telemetry management, the CAN bus and any device connected to the equipment.
• Communications gateway between the vehicle and the command post, using the available network, own or public, the most appropriate in each case.
• OTA reprogramming.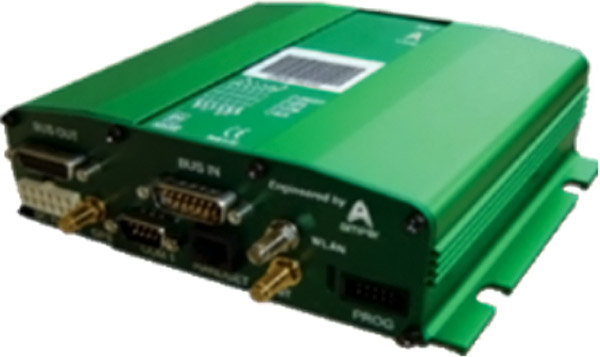 MPR-APP Mobility Application
Mobility Application for Agents
MPR-APP is the Amper App that allows agents, through a tablet, to receive and manage incidents or services quickly and efficiently.
The main features are:
• Reception and management of the different services, with two independent functional zones on the screen.
• Cartographic representation of incidents, own position and of the other units (units near or next to the incident).
• Navigation, via integrated browser, to the location of the incident.
• Communication via chat with the dispatcher, including the exchange of text messages, images and videos.
• Possibility of consulting external databases.
• Emergency button, accessible from all screens.
In conjunction with the MPR-V device it offers the following additional features:
• Presentation of telemetry data.
• Sending data through the MPR-V device, enabling the use of own networks.
WOULD YOU LIKE MORE INFORMATION ?
You can request more information and we will be delighted to help you with everything you need

We facilitate the market transformation towards business models with industrial and technological solutions, betting for markets with a high growing potential.

Amper S.A. c/Virgilio 2 (Bldg.4) Ciudad de la Imagen PC 28223, Pozuelo de Alarcón, Madrid. Tel: +34 91 724 30 00